Martin County eda
About US
Collaboration is a crucial component of success in today's competitive marketplace. That's why the Martin County EDA is taking the initiative to meet with every community in Martin County, bridging the gap between rural communities and working together to achieve a common goal.
01.

LET'S MEET

Our meetings aim to educate community members on how we can help maintain and grow local businesses, ultimately keeping citizens in the area.
02.

DISCUSS CHALLENGES

We'll discuss the challenges, successes, and opportunities unique to each community, working together to break down barriers that impede growth.
03.

BUILD RELATIONSHIPS

Our goal is to develop a strong relationship with each community, fostering economic vitality that allows us to compete on a national and global level.
Proven Success
Why Martin County EDA?
The services we offer to entrepreneurs and business owners are free to allow easy access to the assistance and support they need to thrive. Some training programs and specialized projects are provided at no cost others require a nominal fee. Consultations are confidential to ensure the security of our clients proprietary information and ideas. Also for convenience, we can meet with clients at their business!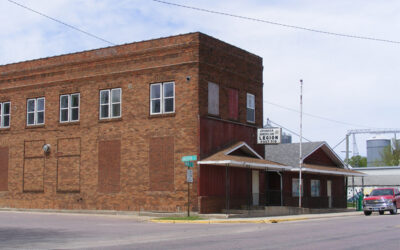 Intro Martin County EDA Helps City of Granada Secure Rural Feasibility Study GrantBackground:The City of Granada is a small rural community located in Martin County, Minnesota. The city was looking to explore new opportunities for economic growth and development but...
The mission of the Martin County Economic Development Authority is to Inspire Growth and Nurture Innovative Talent through Empowerment.
Martin County Economic Development Authority strives to facilitate, support, and encourage entrepreneurs, start-ups, and existing business owners with their ideas working from the bottom up to grow and sustain our vibrant community for the future.
Our fundamental goals are to start, grow, and strengthen businesses, maintain and create jobs, increase tax revenue, and create a welcoming environment for innovation and economic development.
Community & Business Development
Specialists
Joshua Schuetz
Community & Business Development Specialist
Amber Patten
Community & Business Development Specialist
Martin County Coordinator's Office
201 Lake Avenue
Fairmont, MN 56031
507-238-3126
Start-Up & Expansion Assistance
201 Lake Avenue
Fairmont, Minnesota
507-238-4491