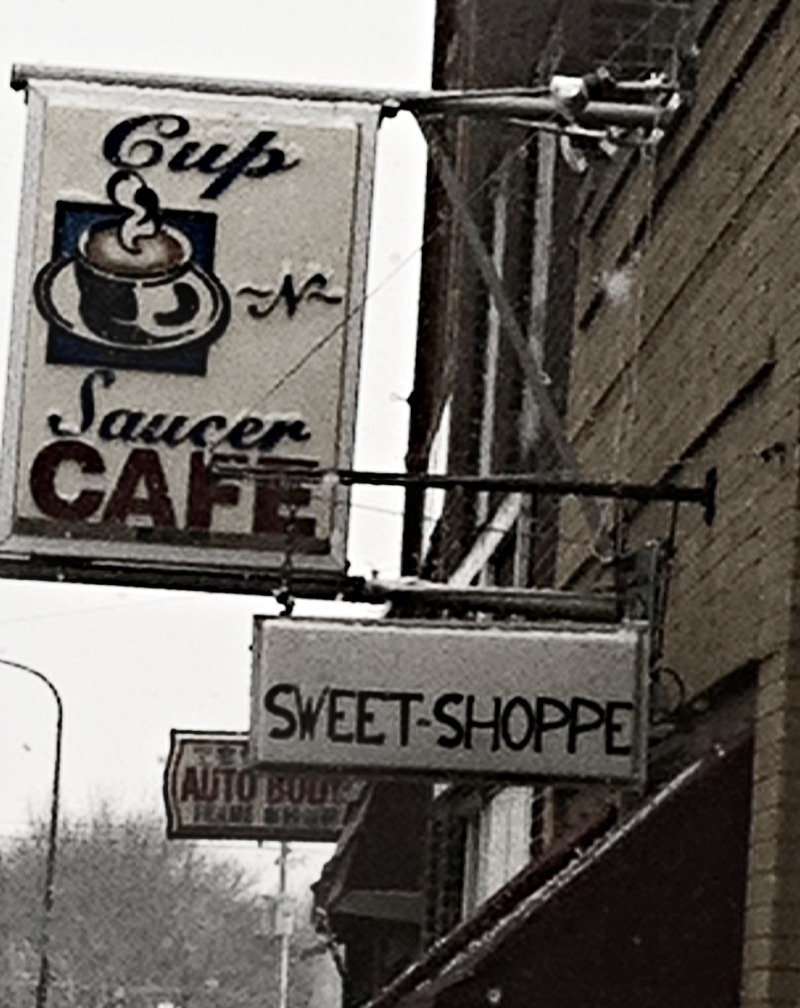 RCEF is currently working together with the Administrative Policy class at Bethany Lutheran College to pinpoint the absolute best fitting owner/manager for a small town cafe called "Cup n' Saucer & Sweet Shoppe", located in Sherburn, MN.The humble, close-knit town of Sherburn has seen the local cafe gradually become outdated in recent decades, and grew to become too much for the owners to take on. The cafe was started in 1953 and it was a family effort to manage. When people came to the cafe they were warmly welcomed with open arms. Cup n' Saucer & Sweet Shoppe has been known for their outstanding potato salad and pie, where farmers, city folk, and students from the local high schools would stop by after events and enjoy spending time together. The Cup n' Saucer is more than just a cafe, it is a place where everyone fits in. Below we have attached an application form if you are interested in applying for the ownership of Cup n' Saucer & Sweet Shoppe. Please click on the Cup and Saucer Application link, print out a copy to fill out, and mail it to RCEF at 934 Marsh St. Mankato, MN 56001. Also, please include a Resume, 3 Letters of Recommendation, a $75 application fee, and a 2-3 page essay explaining why you think you are the correct fit. The deadline will be April 17th, and all applications are due.
Links to press releases: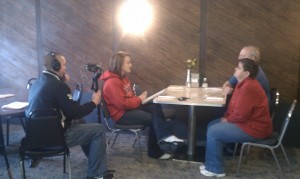 Some BLC students conduct an interview with previous owners son and daughter, Dan and Terri Hanson to get a better feel with the history of the cafe.
Fairmont Press Release Cup 'N Saucer
A BLC student converses with a Sherburn local about her past experiences at "Cup n' Saucer Sweet Shoppe" She was also celebrating her 85th birthday.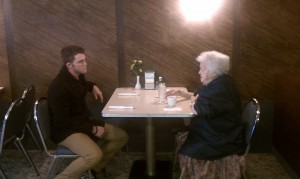 Bryan Stading
email: rcef@rcef.info
Shane Bowyer
email: shane.bowyer@blc.edu
Do you have a stunning food recipe, a unique service idea,
or product invention that fills a need or desire by consumers? Are you a driven individual with perseverance? Are you tired of working for someone else? Would you like the opportunity to fully utilize your skills, knowledge, and creativity?  Do you think you have what it takes to be a successful entrepreneur?
The Martin County EDA can help! Take a look at our 2011 Annual Report to witness our success in assisting local entrepreneurs and business owners in reaching their goals. If you have questions or would like to schedule a free and confidential business consultation call the Martin County Coordinator at 507-238-3126.